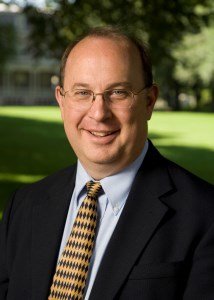 Nevada NSF EPSCoR announces the new Project Director, Dr. Frederick C. Harris, Jr. Following an internal statewide NSHE search, the Research Affairs Council along with Vice Chancellor Constance Brooks approved the appointment of Dr. Harris, who will take on the role of Project Director while continuing his work at the University of Nevada, Reno, where he is a Professor in the Department of Computer Science and Engineering.
As the Project Director, Dr. Harris will lead the current National Science Foundation (NSF) Established Program to Stimulate Competitive Research (EPSCoR) Track-1 (NEXUS) project. In addition, he will serve as lead Principal Investigator (PI) on the new proposal that is under development for the next cycle of Track-1 (2020-2025) funding. The current Track-1 project began in June 2013, as a five-year cooperative agreement with an annual renewal process and has been extended through 2019. The total award is $20 million with a state match requirement of $4 million.
Dr. Harris has extensive experience with NSF EPSCoR. He has been part of three Track-1 projects and two Track-2 projects. His leadership positions in these projects have helped him understand the purpose and structure of the EPSCoR programs and enabled him to collaborate with researchers across the state and the western United States. He has also represented Nevada's Track-1 program at various national meetings and has been invited on multiple occasions to travel to Washington D.C. to present on his research and the state EPSCoR goals at NSF and the U.S. Senate.
He received his PhD in Computer Science from Clemson University. He has been involved as PI, Co-PI, and Senior Personnel on grants from NSF, NASA, ONR, DOD, and DARPA, totaling more than $50 million. He has over 50 journal publications and more than 180 full paper peer refereed conference publications, collaborating with over 300 co-authors. Dr. Harris has led collaborative research efforts throughout his career and looks forward to increasing this type of research across our state as the new NSF EPSCoR Project Director.