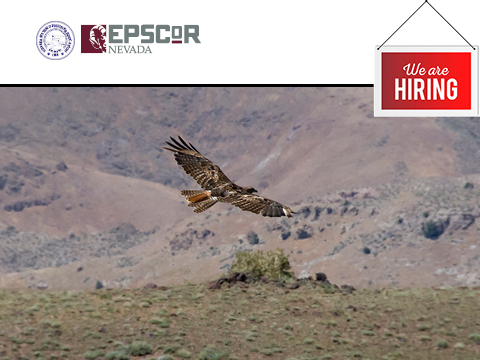 The Nevada System of Higher Education (NSHE) invites applications and nominations for the position of Research Administrator.  This is a grant-funded, renewable, full-time, non-tenured, administrative position and reports to the Director of System Sponsored Programs and EPSCoR.  The position will be located in Las Vegas, Nevada.
The NSHE is comprised of eight institutions: two universities, a state college, four community colleges and a research institute.  The public system of higher education in Nevada continues to experience growth with significant challenges and opportunities in serving over 105,000 students and 12,000 employees.
The Research Administrator for the Nevada System of Higher Education provides pre-award/post-award grant administration and programmatic oversight to projects that are awarded to NSHE from the National Science Foundation and the Established Program to Stimulate Competitive Research (NSF EPSCoR).  The position provides support for the NSF EPSCoR Project Director, who has overall oversight for management of the NSF ESPCoR statewide program.  This position acts as the Project Administrator and is an integral part of the project leadership team.
STARTING SALARY:  Grade C ($65,000 to $70,000 commensurate with education, experience, and training) Benefits package includes health, dental, vision, life, and retirement benefits.
APPROXIMATE STARTING DATE: September 15, 2022
MINIMUM QUALIFICATIONS:  The successful candidate must have an earned Bachelor's degree from an accredited institution.  A minimum of 4 years progressive experience directly applicable to the position is required.  Preference will be given to candidates who have experience in non-profit or higher education grants management.  Preference given to Certified Research Administrators (CRA).
Photo by Dr. Scotty Strachan, University of Nevada, Reno